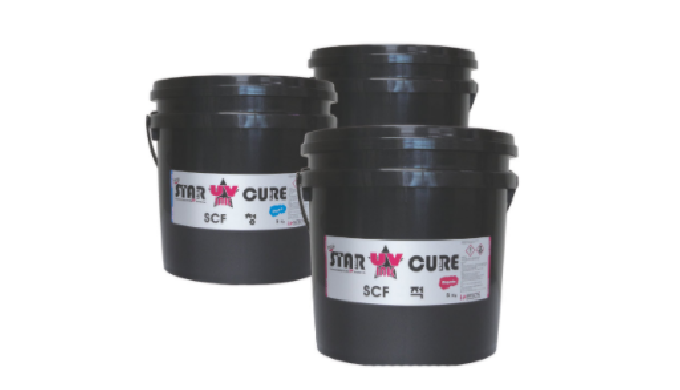 This ink is used on the UV Flexo printing machine at the printing houses.

UV Flexo ink is used for art paper, Yupo paper, Thermal paper, PE, etc and it is used to make Labels, Highway pass, Parking ticket, etc.

#Technical Detail / Specifications
- Fast curing speed
- Excellent printability.
- Good adhesion
Description of the Product
This ink is used on the UV Flexo printing machine at the printing houses.

UV Flexo ink is used for art paper, Yupo paper, Thermal paper, PE, etc and it is used to make Labels, Highway pass, Parking ticket, etc.

#Technical Detail / Specifications
- Fast curing speed
- Excellent printability.
- Good adhesion to substrate,
- bright & vivid color.
- Environment-frendly
(No solvent).
Price of the Product
Price not indicated
Category of the Product
I want to get more details about the product
Company catalogues - GLOBAL CNC