Seolchohwa Calming Night Mask Pack
- Product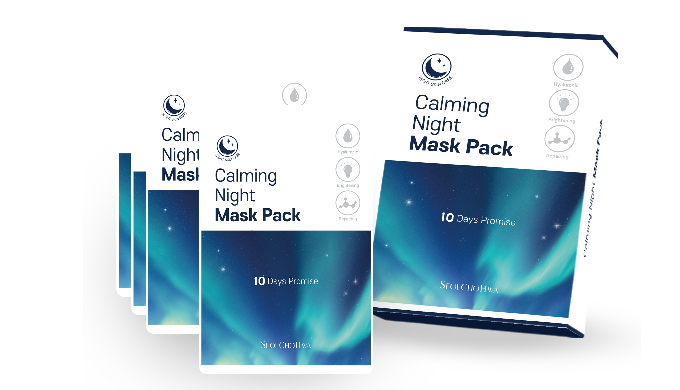 Seolchohwa Calming Night Mask Pack
The calming Mask pack soothes the skin, making the skin healthy and elastic. It is formulated with peptides, aloe, pine needle composition to help moisturize, smoothen the skin. Also, hyaluronic acid, tremella fuciformis provide plenty of moisture for smoothing skin.

After washin
Description of the Product
Seolchohwa Calming Night Mask Pack
The calming Mask pack soothes the skin, making the skin healthy and elastic. It is formulated with peptides, aloe, pine needle composition to help moisturize, smoothen the skin. Also, hyaluronic acid, tremella fuciformis provide plenty of moisture for smoothing skin.

After washing the face, apply a mask pack instead of the original skincare routine for 10 days.
No need for other complicated skincare routines. After 10days you can feel, you get whole new glowing skin!

Characteristics of the Product
Dimension

25ml x 10ea

Brand

Seolchohwa

Origin

Republic of Korea
Category of the Product
I want to get more details about the product
Company catalogues - SOROLK CO.,LTD

Catalogue_Calming Cleansing Toner (English)
1 pages

Catalog_Calming Daily Sunscreen (English)
1 pages

Catalog_Calming Night Mask Pack (English)
1 pages