Metal fabrication knuckle boom for shipbuilding large weldment
- Product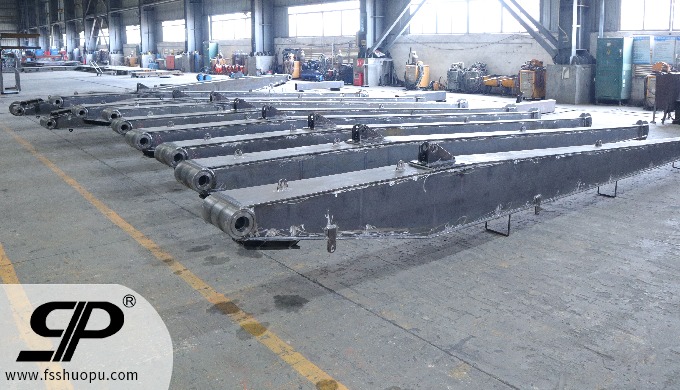 metal fabrication knuckle boom for shipbuilding large weldment
steel plate: thickness is not limited -- no matter how thick or how thin the steel plate required for the weldment, we can cut it and finish for you.
Excellent welding skill -- Shipbuilding has very strict requirements on welds, and providi
...
Description of the Product
metal fabrication knuckle boom for shipbuilding large weldment
steel plate: thickness is not limited -- no matter how thick or how thin the steel plate required for the weldment, we can cut it and finish for you.
Excellent welding skill -- Shipbuilding has very strict requirements on welds, and providing weldment metal fabrication for shipbuilding manufacturers is one of our main businesses.
Strict quality control -- In order to ensure that customers' products reach high quality,our quality control mainly includes three aspects: raw material quality inspection, post-processing self-inspection and professional organization inspection.
Available precision machining service -- We have different machining mahines for tapping,drilling and milling. There is no too big, too small or too heavy for us.
Give me a chance to tell you: yes we can do it.
contact me and send me your drawing.
Price of the Product
Price on request
Characteristics of the Product
Type

weld and machining

Dimension

customized

Brand

Shuopu

Certification

ISO9001

Origin

China
Category of the Product
I want to get more details about the product
Company catalogues - Guangdong Shuopu Machinery technology Co., Ltd