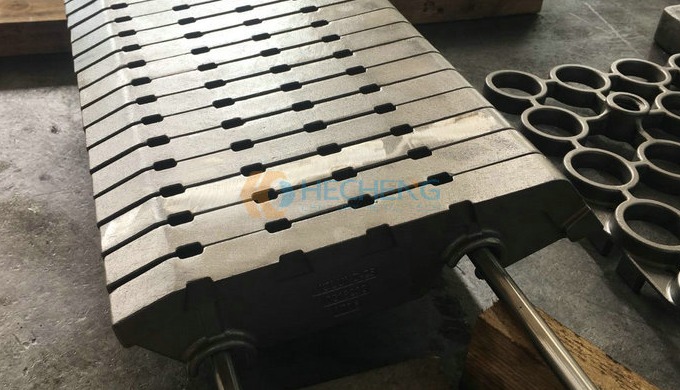 The incinerator grate bars are made by lost wax investment casting method , with heat resistant stainless steel material, by aluminum mould.
With over 30 year experience with investment castings, our skilled foundry engineers always design the most suitable gating system to guarantee the inside quality of castings.
We supply various com...
Description of the Product
The incinerator grate bars are made by lost wax investment casting method , with heat resistant stainless steel material, by aluminum mould.
With over 30 year experience with investment castings, our skilled foundry engineers always design the most suitable gating system to guarantee the inside quality of castings.
We supply various components for incineration plant furnaces, like air cooled incinerator grates, water cooled incinerator grate bars, front panels, side wall, guide beams,combustion grates, roof components,etc.,
Price of the Product
Price on request
Characteristics of the Product
Brand

HECHENG

Certification

ISO9001

Origin

China
Category of the Product
Ask for information
Our recommended products and services