Crechef - Electric Ceramic Oven
- Product
Gyeonggi-do -
South Korea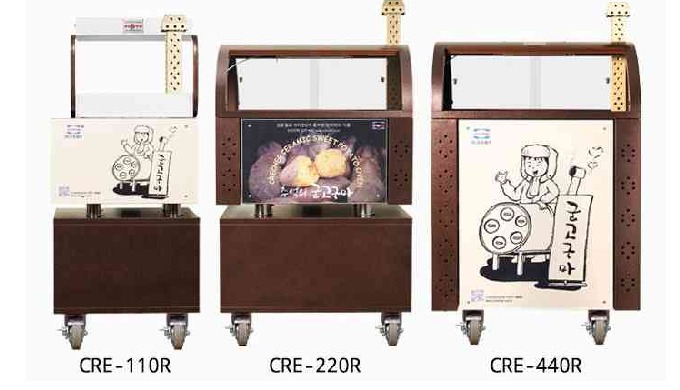 The company electric oven has the form of a traditional Korean sweet potato roast oven, but the use of heat sources is not a direct fire (firewood or gas) but an electric heater heating system.
It complements the disadvantages of direct fire, such as burning or soot, and the disadvantages of not being evenly cooked.
Appropriate tempera
Description of the Product
The company electric oven has the form of a traditional Korean sweet potato roast oven, but the use of heat sources is not a direct fire (firewood or gas) but an electric heater heating system.
It complements the disadvantages of direct fire, such as burning or soot, and the disadvantages of not being evenly cooked.
Appropriate temperature and time were developed to ensure that the outer skin of sweet potatoes is not burned while cooking evenly overall by coating the heat with ceramics.
By applying electronic control method with proper temperature and time, you can bake sweet potatoes, potatoes, chestnuts, pumpkins and eggs with perfect taste and aroma.
It is a product that delivers customer satisfaction to reality by completing recipes with optimum temperature and time through numerous research and tests.
Our company controls 70 to 80 percent of the Korean market and is now moving forward to deliver the best impression to customers around the world through the recipe.
Price of the Product
Price on request
I want to get more details about the product