Audion Futura Heat Sealer machine
- Product
Altrincham -
United Kingdom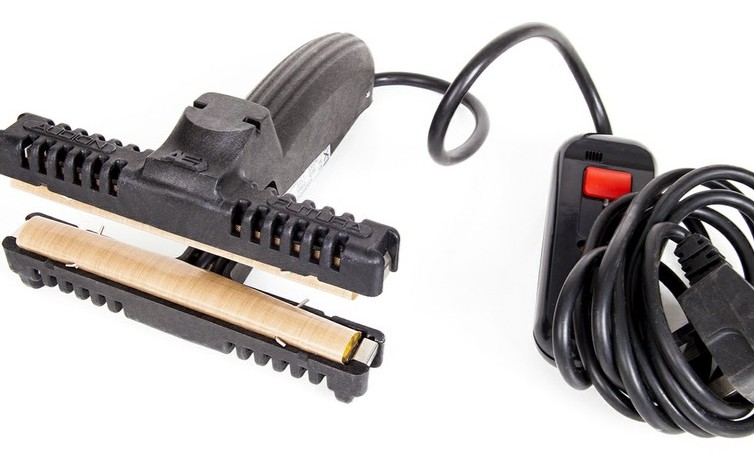 This
Audion Futura Heat Sealer
machine features two parallel serrated jaws. These will produce optimal seals for materials like cellophane, waxed paper products and industrial export foils. military specification barrier material, (paper-) aluminium and oth
Description of the Product
This
Audion Futura Heat Sealer
machine features two parallel serrated jaws. These will produce optimal seals for materials like cellophane, waxed paper products and industrial export foils. military specification barrier material, (paper-) aluminium and other performance laminates.
This sealer is manufactured in western Europe by a highly renowned 'quality centric' brand. Even with this reassurance this Audion Futura Heat Sealer remains affordable to the vast majority of users.
The sealing machine focuses on reliable performance in a practical design.
Already portable it can be further improved with a range of accessories including table clamps and foot pedals.
The sealer features a 15cm length jaw which is enough to conveniently seal most sizes. Consider the seal length though your project may be more suited to a 30cm size.
Benefits of using a Audion Futura Heat Sealer
Versatile design. Adapt for use on table settings and assembly lines.
Easy to operate close and release mechanism.
Portable and lightweight.
Fast heat up time.
Audion Futura Heat Sealer Uses
Models like this are the preferred choice for many using them in food and manufactured goods markets as well as the wholesale and merchandising trade that rely on them for their impressive build quality and proven performance for volume sealing.
They generally prove to be popular in a range of fast moving consumer goods markets. Retail packaging proves very popular. Focus is on foodstuffs, sundries, powder and granule products. This product is constantly discovering new uses for itself.
Price of the Product
Price not indicated
Technical Details
Technical Data
Sealing Temperature 150 C
Length of seals 150 mm.
Width of materials 2 mm.
Unit power measure 65 Watt
Unit Measurement 170 x 180 x 95 mm
Please note - this heat sealer is intended for use by suitably trained or qualified tradespeople. Please read the instruction manual before use.
Delivery Time
1 - 2 Working Days UK
For more information on Audion Futura Heat Sealer machine. Take a look at our
heat sealer guide
.
I want to get more details about the product