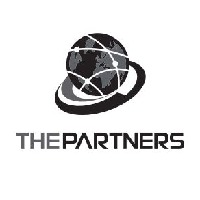 The partners Co., Ltd.
Contact - The partners Co., Ltd.
RM, 212 (Pyeongchon Digital Empire) 16, Heungan-daero 427beon-gil, dongan-gu, Anyang-si
Gyeonggi-do 14059
South Korea
Send a message - The partners Co., Ltd.
Legal information - The partners Co., Ltd.
| | |
| --- | --- |
| Nature | Head Office |
| Year established | 2017 |
| Describe your Company and attract Business opportunities | |
| Co.Registration No | 488-86-01203 |
| No employees (address) | 6 Employees |
| No employees | 6 Employees |
| Kompass ID? | KR123514 |
| Kompass member for | + 1 years |
| Membership | Booster International |
Presentation - The partners Co., Ltd.
#Kbeauty #hotitem #cosmetic #skincare #device #cleansing #homecare #repurchase
#Company Introduction
The Partners Corporation (Co., Ltd.) is No.1 cosmetic company and we are highly accepted by Korea and Japan. We manufacture, distribute, and do marketing in online market. The Partners Co., Ltd. has all various kinds of things such as cleansing device, skin care products, body care products and hair products. This company is collaborating with 30 brands and owns 600 products, but we only have products that are consumers are looking for and consumers' high satisfaction. Moreover, we became a dominant player in the domestic market and work to expand our existing market in international market. Thus, our products are selling in 3 major duty free shops (Lotte, Shilla, Shinsegae) and famous dermatology in Korea offline market.
The Partners Co., Ltd. has been receiving love calls from various countries such as Dubai these days.
# Strength
Our company always tries to become new beauty trend and expand our existing market. Therefore, we do studying, testing, surveying and punctilious examination in each cosmetic product, our company has always developed a new line of products and have an optimized system for finding and reporting hidden real values of cosmetic brands.
#Product
1_Egg Cleansing Device | Skin Cleansing
2_Bizoo Treatment Mask Pack & OOHHAA Treatment Mask Pack | Facial mask
3_Daryomi Stemcell Lift Eye Cream Premium | Whitening
4_Claireve By Lynn Hair Mask | Haircare
5_Beaubeaute Collagen Hydrogel Essence Beauty Mask | Antiaging
To purchase a sample, please click on the link below.
On-line Sample Mall
Company catalogues - The partners Co., Ltd.
Company's Videos - The partners Co., Ltd.
General Information - The partners Co., Ltd.
SeungHwa Heo
CEO - Chief Executive Officer
News - The partners Co., Ltd.
New product
The product of collaboration between Abeauty & famous influencer 'Ggallyang' has been sold out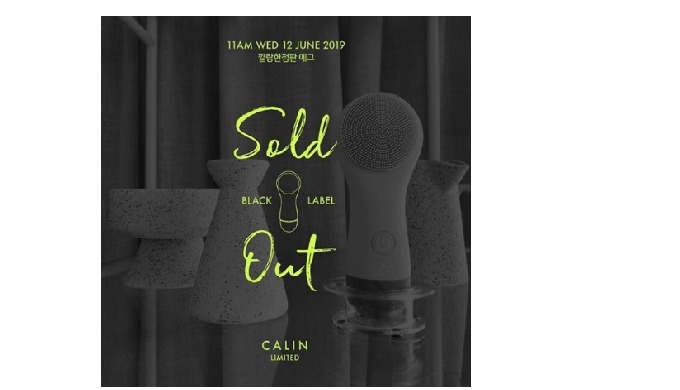 Date: 25 June 2019 3:00 PM
The device, released by Abeauty, has been loved by ergonomic design and excellent functions for 8,000 vibrations per second to safely and effectively remove wastes from skin and cleanse it neatly. And it was sold out due to its sudden popularity.

Press release
Calin, Sold Out, What is 'Egg Device?'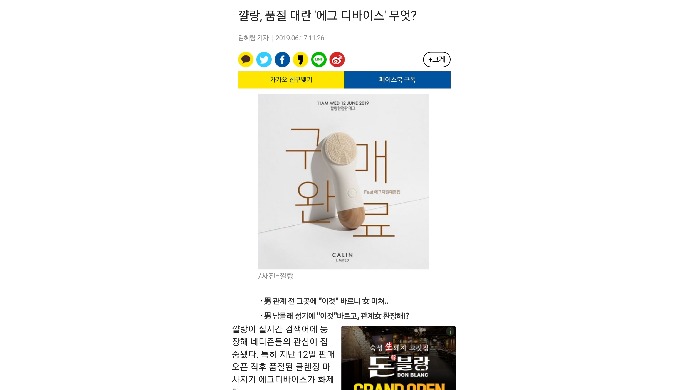 Date: 16 June 2019 3:00 PM
Short description:
A-beauty has collaborated with Calin who is famous sellers in online market, and "Sold Out" immediately after opening this market. 12,000 devices were sold in only 5 minutes, and this product ranked No.1 in famous Korean website. When A-beauty has collaborated with Calin, this company 100% replaces with new product if the devices are defective. About 10,000 products were sold, however, they have got less than 10 defective inquiries from egg limited edition products. Furthermore, A-Beauty is responsible for all product inquiries and problems, and assists (supports) new product exchange and after-sales service.
Location - The partners Co., Ltd.
Key figures - The partners Co., Ltd.
Activities - The partners Co., Ltd.
Producer
Distributor
Service provider
Main activities within the Kompass classification
Secondary activities within the Kompass classification