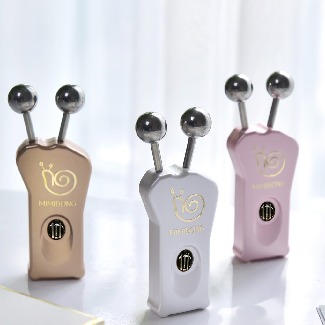 Ion-massage device that uses a microcurrent [MIMIBONG]

It is a compound word of the Chinese characters beautiful (美) and English (me), and contains the meaning of "beautiful me."

MIMIBONG utilizes a microcurrent that is very similar to the intrinsic current of the human body.
When cosmetics and device are used together, the microcurrent helps absorb the effective ingredients of cosmetics into the skin.

I WANT TO GET MORE DETAILS ABOUT THE OFFER