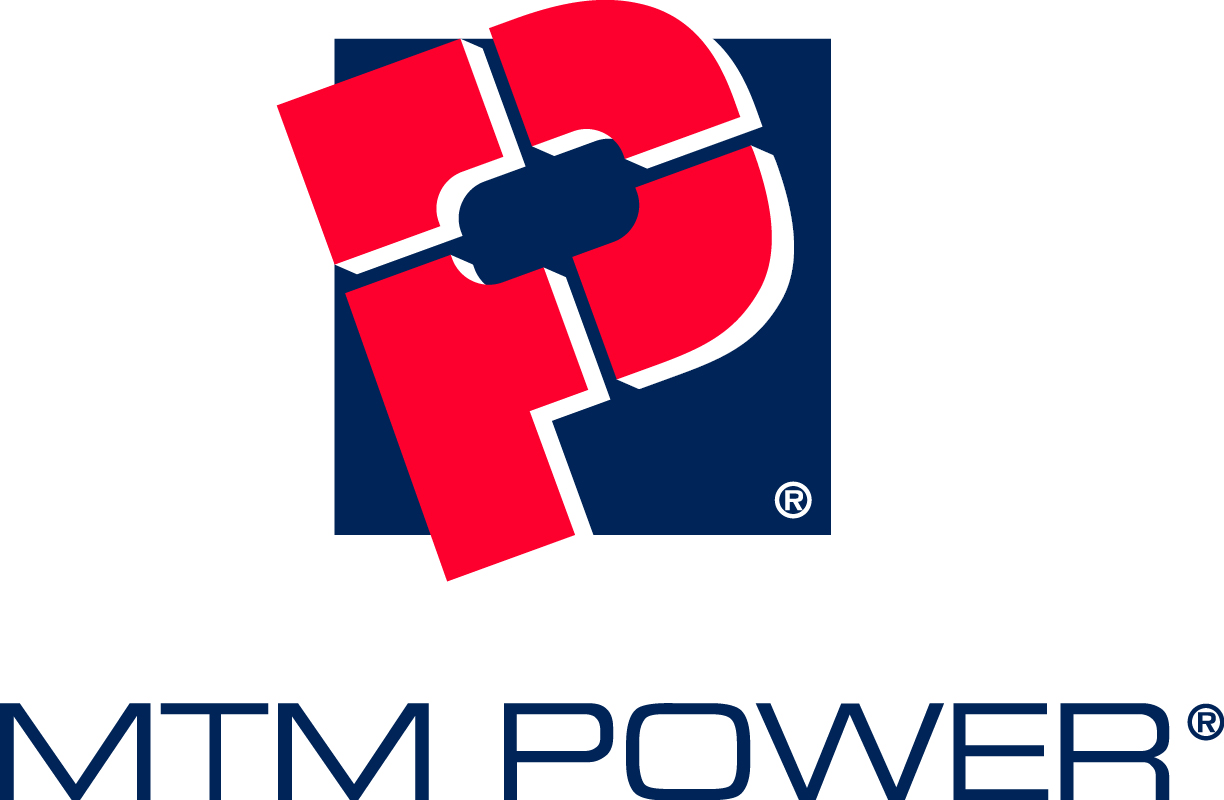 MTM Power® Messtechnik Mellenbach GmbH
MTM Power - Customised and Standard Power Supply Solutions
Contact - MTM Power® Messtechnik Mellenbach GmbH
Zirkel 3
98744 Schwarzatal
Germany
Send a message - MTM Power® Messtechnik Mellenbach GmbH
Legal information - MTM Power® Messtechnik Mellenbach GmbH
| | |
| --- | --- |
| Nature | Head Office |
| Year established | 1991 |
| Legal form | Gesellschaft mit beschränkter Haftung |
| Describe your Company and attract Business opportunities (WZ08) | Herstellung von sonstigen Werkzeugen (25735) |
| Corporate capital | 3,000,000 EUR |
| Handelsregister | Amtsgericht Jena HRB 207495 |
| VAT no | DE150932963 |
| No employees | 100-249 Employees |
| Kompass ID? | DE645214 |
| Kompass member for | + 7 years |
| Membership | Booster International |
Presentation - MTM Power® Messtechnik Mellenbach GmbH
For over 25 years, MTM Power® is developing and manufacturing power supplies and transformers for industrial, railway and power engineering applications in Germany. MTM Power has its own R&D department, an own EMC laboratory, state-of-the-art technical equipment and highly qualified employees in all departments to continously maintain the technological leadership and produce innovative solutions.
Thus, innovation and creativity in R&D go hand in hand with the precision and quality in manufacturing. The result speaks for itself: MTM Power® produces power supplies for its national and international customers which are exceptionally powerful, stressable and durable. The close network between R&D, production and sales, professional know-how as well as appreciation of customers and suppliers ensure the ability to respond quickly and flexibly to market demands.
Product range:
Certification:
DIN EN ISO 9001:2015
Company's Videos - MTM Power® Messtechnik Mellenbach GmbH
General Information - MTM Power® Messtechnik Mellenbach GmbH
Brands - MTM Power® Messtechnik Mellenbach GmbH
Herr Steffen Heinrich
CEO - Chief Executive Officer (Technische Geschäftsführung)
Dr. Mathias Ullrich
CEO - Chief Executive Officer (Kaufmännische Geschäftsführung)
Frau Jutta Stegemann
Export Director/Manager (Export)
Herr Steffen Siebert
Quality Control Director/Manager (Qualitätsmanagement)
Herr Dirk Hellbach
CEO - Chief Executive Officer (R & D Director/ Manager)
Herr Wolfgang Neumärker
Subsidiary Director/Manager (Product Director/ Manager)
News - MTM Power® Messtechnik Mellenbach GmbH
New product
Robust, inexpensive, reliable - DC/DC Converter PMDS200-FT for Vehicles Technology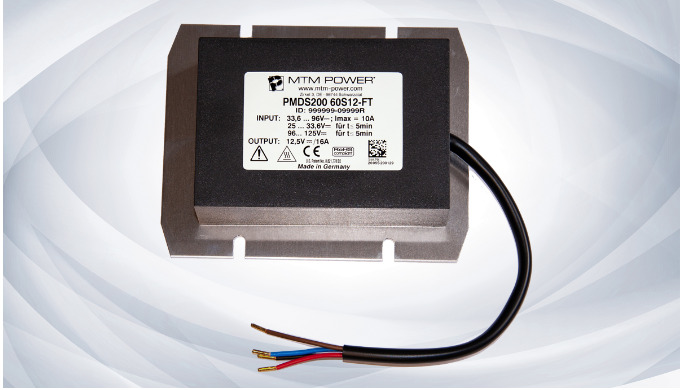 Date: 1 March 2020 11:00 PM
MTM Power has expanded its range of DC/DC converters with a new series that is tailor-made to meet the requirements in vehicle technology. Highest quality and safety are of particular importance when using power supplies in these applications. As a link between the supply system and the electronic subsystems, extremely high demands are placed on them with regard to their reliability. Due to the good price performance ratio and the excellent technical data, these converters, though, are increasingly used in stationary and industrial applications.

The new PMDS200-FT series can be flexibly used. The nominal input voltages are 48 V and 80 V. The existing input filter protects the devices against the typical transients occurring inmon-board electrical systems. The standard output voltages are 12 V and 24 V. Other voltages, e.g. end-of-charge voltages for lead-acid batteries can be realised on request.

The low Ripple & Noise values combined with a high output voltage constant guarantee reliable operation of all connected consumers. Other decisive features are short-circuit resistance, transient protection, the insulation resistance of 1.18 kVAC prim.-sec. and a wide temperature range -35...70 °C (85 °C on request).
Other
MTM Power's New Representative for Switzerland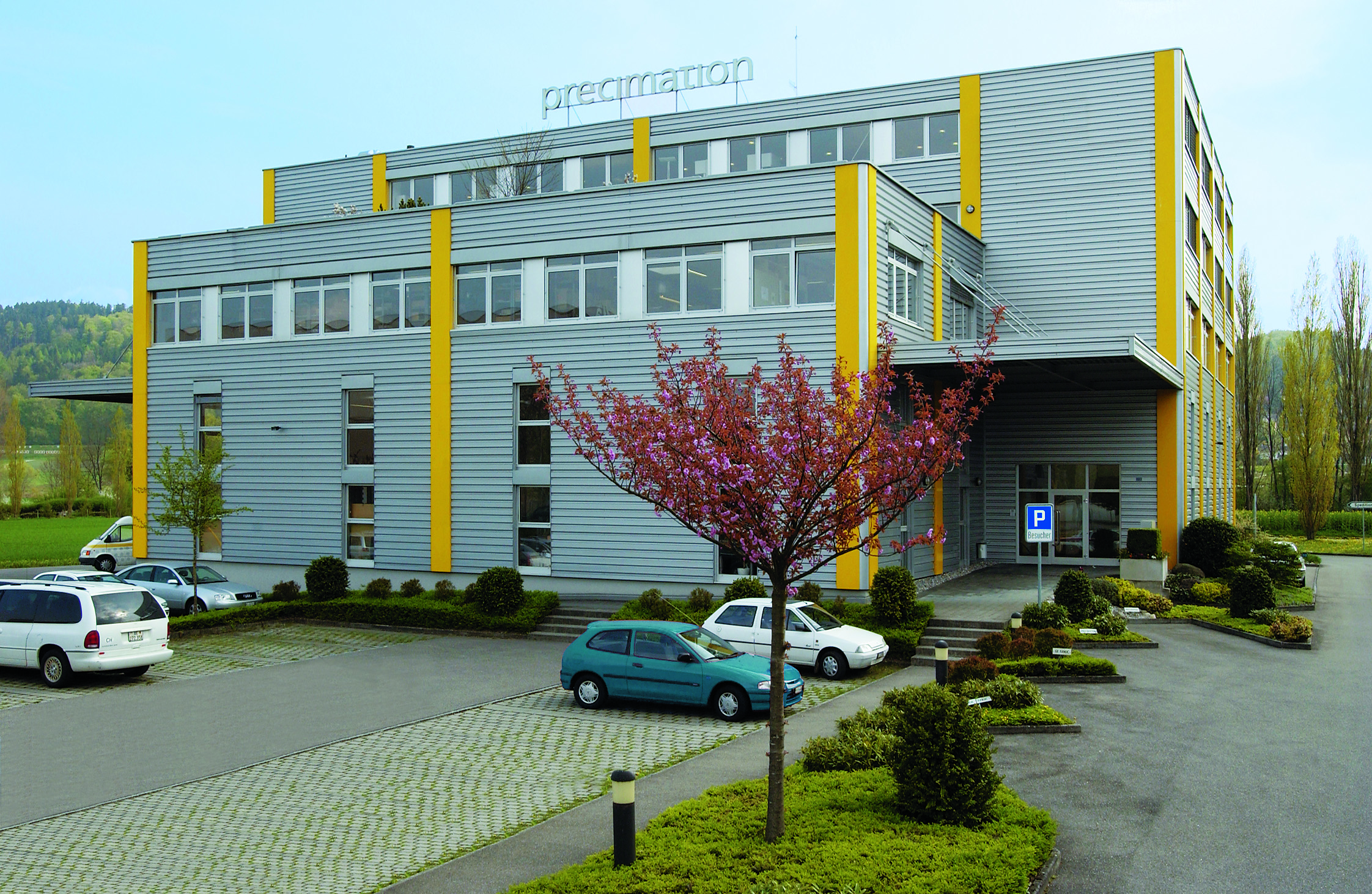 Date: 29 May 2017 12:00 AM
This year MTM Power wants to further increase its worldwide export business. The winning of Precimation AG as a new representative for Switzerland lays the necessary foundations for raising the export share of the turnover in 2017. Precimation has a unique product portfolio connection systems and components and its linecard includes more than 25 of the most effective manufacturers worldwide. As a leading company for connection systems and components in the fields of industrial electronics, telecommunications, rail and defence technology, aviation and space travel, Precimation can draw on a solid base of professional knowledge and many years of experience. Various custom-made services include design-in solutions as well as other value added services to meet customer´s needs, for instance in the areas of logistics or product enhancement. Precimation works together with the most efficient and market-leading manufacturers in the world and offers the best quality, maximum flexibility and a fair pricing policy on all its products. For expanding its product range by standard and customised power supply solutions, MTM Power is the ideal partner for Precimation.

Location - MTM Power® Messtechnik Mellenbach GmbH
Activities - MTM Power® Messtechnik Mellenbach GmbH
Producer
Distributor
Service provider
Main activities within the Kompass classification
Other classifications (for some countries)
WZ (DE 2008) : Herstellung von sonstigen Werkzeugen (25735)
NACE Rev.2 (EU 2008) : Manufacture of tools (2573)
ISIC 4 (WORLD) : Manufacture of cutlery, hand tools and general hardware (2593)
Secondary activities within the Kompass classification