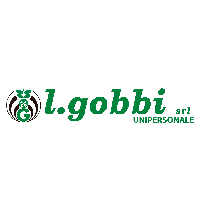 L. GOBBI
Contact - L. GOBBI
Via VALLECALDA 33
16013 CAMPO LIGURE (GE)
Italy
Send a message - L. GOBBI
Legal information - L. GOBBI
| | |
| --- | --- |
| Nature | Head Office |
| Year established | 1955 |
| Describe your Company and attract Business opportunities (ATE07) | Fabbricazione di agrofarmaci e di altri prodotti chimici per l'agricoltura (esclusi i concimi) (202000) |
| Corporate capital | 26,000 EUR |
| CF (Codice Fiscale) | 01182390102 |
| Registration No. | GENOVA 261391 |
| VAT no | IT01182390102 |
| No employees | 15 Employees |
| Kompass ID? | IT0010572 |
| Kompass member for | + 6 years |
| Membership | Booster International |
Presentation - L. GOBBI
L. Gobbi srl has been working for more than sixty years in Italy, obtaining a steady position of leadership in its field of activity, namely: plant growth regulators, foliar regulators, chelate meso and microelements, organic conditioners and other products for the farming industry, biologic products included. To sell its products, L.Gobbi srl makes use of a sales network consisting of qualified and dynamic technical-salesmen covering the whole territory of Italy and abroad. L. Gobbi srl is the sole agent for the agricultural products of E. Gerlach GmbH - Germany working at the highest levels in Europe, pharmaceutical and cosmetic fields included. During the last years, the ecological awareness of the L. Gobbi's managers is increasingly motivating the company's production and research towards the creation of products that, while maintaining a high level of efficiency, allow their use even on organic crops (natural products) and that offer little or no impact on the environment.
General Information - L. GOBBI
Banks
Intesa Sanpaolo
Banca Carige
Unicredit Banca
Banca Passadore & C.
Brands - L. GOBBI
Previous brands
Stimolante 66f (Producer)

Fitoregolatore stimolante

Obsthormon 24a (Producer)

Fitoregolatore anticascola

Germon (Producer)

Fitoregolatore radicante

Geramid-NEU (Producer)

Fitoregolatore diradante

Sprühdünger (Producer)

Fertilizzante fogliare in polvere

Allegante 4%-AF 96 (Producer)

Fitoregolatore allegante

Diramid (Producer)

Fitoregolatore diradante

Auxiger (Producer)

Fitoregolatore polivalente-stimolante/allegante

Maxim (Distributor)

Fitoregolatore stimolante

Dirager (Producer)

Fitoregolatore diradante

Blattab (Producer)

Fertilizzante coadiuvante. Stimola la caduta delle foglie a fine stagione.

Alga MIX B Mg (Producer)

Fertilizzante

ALGA SPECIAL (Producer)

Biostimolante

Eclipse (Distributor)

Pittura ombreggiante

Progerbalin LG (Distributor)

Fitoregolatore stimolante

GerlaGib LG (Distributor)

Fitoregolatore stimolante

GerBaThin 2 LG (Distributor)

Fitoregolatore stimolante/diradante

Gerephon SL (Distributor)

Fitoregolatore maturante/diradante

Alga CA (Producer)

Fertilizzante

Gerfos-K (Producer)

Fertilizzante

DIRA - MAX LG (Producer)

Fitoregolatore diradante

GerBa 4 LG (Distributor)

Fitoregolatore stimolante/diradante

Seaweed MIX (Producer)

Biostimolante

LG 81 (Producer)

Fertilizzante

Platina (Distributor)

Specialità

BioMass SUGAR (Distributor)

Fertilizzante

GERLACH EDUARD

Specialità Per L'Agricoltura

SUDLAC

Vernici Ombreggianti
More brands
Location - L. GOBBI
Other addresses
Visit address
Via VALLECALDA 33
Casella postale 65
16013 CAMPO LIGURE (GE)
Italy
Postal address
Casella postalE 65
Casella postale 65
16013 CAMPO LIGURE (GE)
Italy
Contact people - L. GOBBI
sig. Alessio Zanasi
MD/Chief Operating Officer (DIRETTORE GENERALE)
ing. Alessio Zanasi
Manager (DIRETTORE Managing)
dott. Mario Gareffi
Manager (RESPONSABILE Uff. Agronomico)
sig. Roberto Iaboni
Sales Director/Manager (RESP. VENDITE)
dott. Roberto Iaboni
Marketing Director/Manager (RESP. MARKETING)
dott. Luisella Calzato
Production Director/Manager (RESP. DI PRODUZIONE)
dott. Marzia Gosmar
R & D Director/Manager (DIR. RICERCA E SVILUPPO)
Key figures - L. GOBBI
Turnover
Opening hours - L. GOBBI
Monday
8:30 AM - 12:30 PM
1:30 PM - 5:30 PM
Tuesday
8:30 AM - 12:30 PM
1:30 PM - 5:30 PM
Wednesday
8:30 AM - 12:30 PM
1:30 PM - 5:30 PM
Thursday
8:30 AM - 12:30 PM
1:30 PM - 5:30 PM
Friday
8:30 AM - 12:30 PM
1:30 PM - 5:30 PM
Activities - L. GOBBI
Producer
Distributor
Service provider
Main activities within the Kompass classification
Secondary activities within the Kompass classification
Other classifications (for some countries)
ATECO (IT 2007) : Fabbricazione di agrofarmaci e di altri prodotti chimici per l'agricoltura (esclusi i concimi) (202000)
NACE Rev.2 (EU 2008) : Manufacture of pesticides and other agrochemical products (2020)
SIC (US 1987) : Direct Selling Establishments (5963)
ISIC 4 (WORLD) : Manufacture of pesticides and other agrochemical products (2021)