Contact - KAZETO, spol. s r.o.
Husova 667/19
750 02 Přerov
Czech Republic
Latest products added KAZETO, spol. s r.o.
Additional information
Legal information - KAZETO, spol. s r.o.
| | |
| --- | --- |
| Nature | Headquarters |
| Year established | 1925 |
| Activity (CZ08) | Výroba výrobků z papíru a lepenky (172) |
| Corporate capital | 21,266,000 CZK |
| IČ | 48400840 |
| VAT no | CZ48400840 |
| No employees | 52 Employees |
Presentation - KAZETO, spol. s r.o.
Manufacturing, sale, and export of:
- boxboard and cardboard plates
- riveted suitcases
- children suitcases, school cardboard suitcases
- briefcases, folders with rubber band, organizers, photo frames, cardboard stands for pencils and cell phones
- cardboard office boxes, filers
- cardboard waste baskets
- storage boxes, cardboard boxes for CD, cardboard boxes for DVD, round boxes, small boxes, conic boxes
- storage boxes for tools, suspended first aid kits, portable boxes
Company catalogues - KAZETO, spol. s r.o.

Nýtované kufry / Riveted suitcases / Kofer genieted
3 pages
Krabice, pořadače, složky, organizéry pro pracovny
5 pages
General Information - KAZETO, spol. s r.o.
Certifications
| | |
| --- | --- |
| Type: | ISO 14001: 2015 |
| Type: | ISO 9001: 2015 |
Import area
West. Europe
Germany, Austria, Sweden
Export area
West. Europe, Central/East Europe, North America
Germany, Netherlands, France, Russian Federation, Sweden, Switzerland, Norway, Italy, Finland, United States, Slovakia, Poland, Belgium, Denmark
Ing. Libor Budík
Principal Executive/Proprietor (Jednatel, společník)
Paní Lena Milatová
Export Director/Manager (Zahraniční obchod)
Paní Františka Nečekalová
Sales Director/Manager (Tuzemský prodej)
Paní Jana Jemelíková
Purchasing Director/Manager (Strategický nákup)
Pan Vladimír Hučín
Principal Executive/Proprietor (Společník, správa investic)
News - KAZETO, spol. s r.o.
Other
KAZETO FOR ENDOWMENT FUND LA VIDA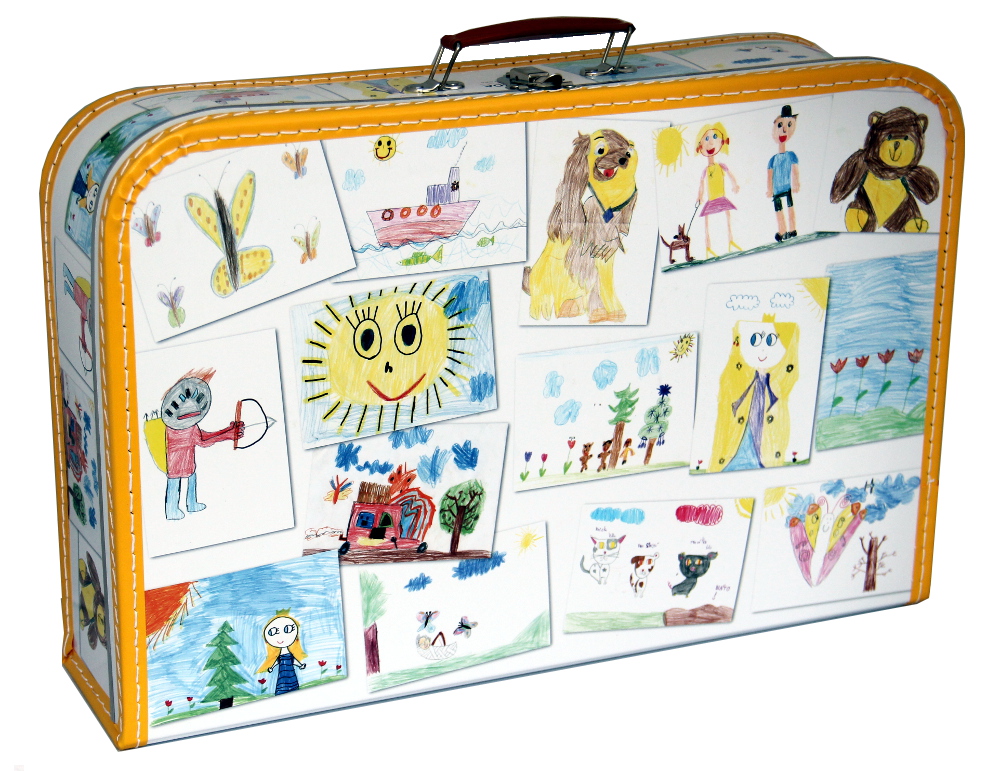 Date: 23 February 2017 12:00 AM
Our company has decided to help children, that stayed immediately after they were born without parents. We decided to cooperate with lovely project endowment fund LA VIDA and we donated for these children 400 (four hundred) suitcases. Nurses in the hospital and later future parents, foster parents and tutors will save all important things and "memories". And do you know, who made such a beautiful design of the suitcases? These cute painting were drawn with love by children. The size of the suitcases is big enough to keep first little clothes, shoes, dummy, pictures and babies diary. Babies diary is the most important thing for all children, where can find the information about the day, when they were born – what was the weather and the situation around the world. All of these information are usually lost. We think that it is a great idea to give children suitcases full of memories. We hope that everybody who will take care about the children in the future will follow the idea and will work with life story of each child. This beautiful suitcase full of memories should symbolize the journey of the life.
Other
Kazeto at trade fair Ambiente Frankfurt 2015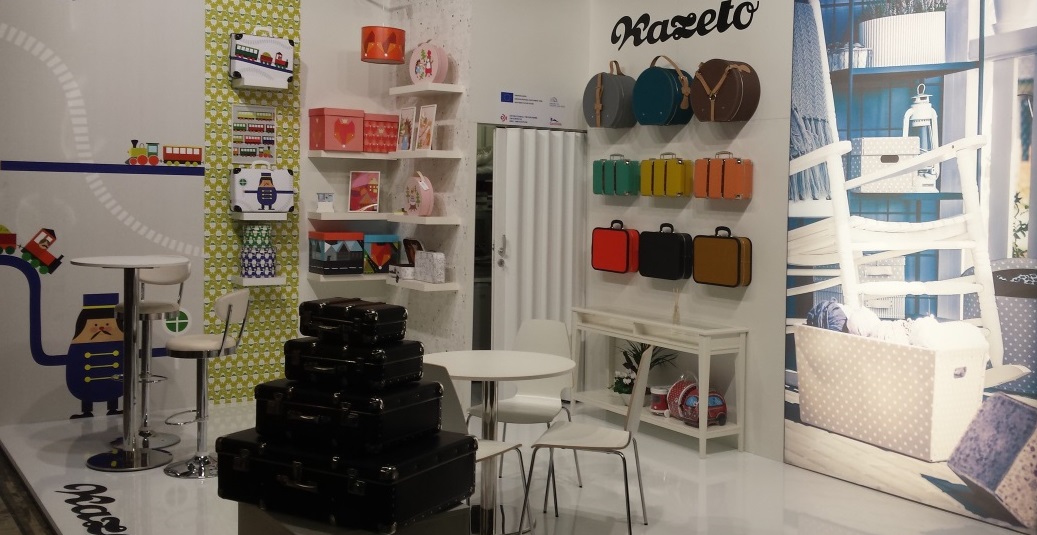 Date: 24 February 2015 12:00 AM
We have traditionally participated on one the most important consumer goods trade fairs in the Dining, Giving and Living areas. Ambiente Fair is one of the biggest european fairs focused on design. This year, nearly 5,000 exhibitors from 94 countries participated. Kazeto came up this time with a very fresh and bright design of the stand. Part of the exhibition consisted of newly developped items - children's suitcases and boxes designed in collaboration with the design studio Decor Play. Soon available in our e-shop ... Once again, the greatest attention drawed the traditional riveted suitcases appreciated by all generations for their vintage design. We thank all our business partners for visiting our stand and we look forward to seeing you at the next show!
Location - KAZETO, spol. s r.o.
Other addresses
Visit address
Husova 667/19
750 02 Přerov
Czech Republic
Legal address
Husova 667/19
750 02 Přerov
Czech Republic
Key figures - KAZETO, spol. s r.o.
Turnover
Operating income
Net profit
Activities - KAZETO, spol. s r.o.
Producer
Distributor
Service provider
Main activities within the Kompass classification
Other classifications (for some countries)
NACE CZ (CZ 2008) : Výroba výrobků z papíru a lepenky (172)
NACE Rev.2 (EU 2008) : Manufacture of articles of paper and paperboard (172)
NACE CZ (CZ 2008) : Výroba brašnářských, sedlářských a podobných výrobků (1512)
NACE Rev.2 (EU 2008) : Manufacture of luggage, handbags and the like, saddlery and harness (1512)
NACE CZ (CZ 2008) : Výroba vlnitého papíru a lepenky, papírových a lepenkových obalů (1721)
NACE Rev.2 (EU 2008) : Manufacture of corrugated paper and paperboard and of containers of paper and paperboard (1721)
NACE CZ (CZ 2008) : Výroba domácích potřeb, hygienických a toaletních výrobků z papíru (1722)
NACE Rev.2 (EU 2008) : Manufacture of household and sanitary goods and of toilet requisites (1722)
NACE CZ (CZ 2008) : Výroba ostatních výrobků z papíru a lepenky (1729)
NACE Rev.2 (EU 2008) : Manufacture of other articles of paper and paperboard (1729)
ISIC 4 (WORLD) : Manufacture of luggage, handbags and the like, saddlery and harness (1512)
ISIC 4 (WORLD) : Manufacture of corrugated paper and paperboard and of containers of paper and paperboard (1702)
ISIC 4 (WORLD) : Manufacture of other articles of paper and paperboard (1709)
Secondary activities within the Kompass classification