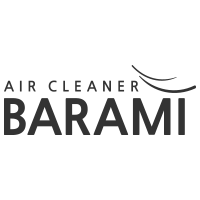 IDM Corp.
Barami-5 always gives you fresh air.
Contact - IDM Corp.
333, Cheomdangwagi-ro
203-1, Home Robot Center, Gwangju Techno Park
Buk-Gu 61008
South Korea
Send a message - IDM Corp.
Legal information - IDM Corp.
| | |
| --- | --- |
| Nature | Head Office |
| Year established | 2005 |
| Describe your Company and attract Business opportunities | |
| Co.Registration No | 408-81-65190 |
| No employees (address) | 13 Employees |
| No employees | 13 Employees |
| Kompass ID? | KR123461 |
| Kompass member for | + 1 years |
| Membership | Booster International |
Presentation - IDM Corp.
air cleanere BARAMI, intelligent air measurement, 360 blind spotless, airborne particulate matter, air quality measurement sensor, produce strong sterilization, TiO2 and UV-A ultraviolet rays, MERV-18 material, highest air purification efficiency, self-clean intelligent systems, BARAMI-5, vehicle air cleaner for car, Photocatalytic+ Hephafilter, TIO2 filter, oxidative degradation noise minimization, sterilization and purification function, photocatalytic condensation ball, true hepa air cleaner, universal hepa filter, semi-permanent photocatalyst ball , titanium dioxide photocatalyst, H13 filter, hepa air exchanger, commercial hepa air purifier, hepa filter home depot, target hepa filter, bedroom hepa air purifier, best air purifier filter, hepa room air cleaner
#Company Introduction
IDM Corp.,a design speciality company certificated by KIDP is a company that has researched and developed its products
steadily,based on the know-how it had accumlated over the years through the various R&D aid(support) projects
(Business) since 2013 IDM Corp.,had developed a hand washing machine with an air purication system and a mood lamp
with an air purication system used by wood, the beginning of an air purifier for children And it has been developing BARAMI5,
car air purifier. Now IDM Corp.has manifactured production facilities qnd equipment in GWANGJU TECHNO PARK Home Robot
Center, and has developed BARAMI5 through the advice by the relavant authorities and steady research and development
and now has been producing and selling it.
#Product
1_BARAMI-5 -black | air filters
2_BARAMI-5 -silver | air filter in vehicle
3_BA5-1801B | air purification system
# Strength
20 years of know-how, steady research and challenge spirit and diligence
#Catalogue
https://prokcssmedia.blob.core.windows.net/sys-master-images/h2d/h21/9468177481758/BARAMI%20User's%20Manual.pdf
Company catalogues - IDM Corp.
Company's Videos - IDM Corp.
General Information - IDM Corp.
Export area
Asia-Pacific, North America
Philippines, United States, Malaysia, Thailand, Viet Nam
Brands - IDM Corp.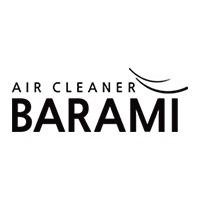 BARAMI-5 (Producer)
SANG WOON MIN
CEO - Chief Executive Officer
HYUNSUK CHO
Export Director/Manager
News - IDM Corp.
Press release
IDM unveils 'BARAMI-5', a car air purifier with fine dust and sterilization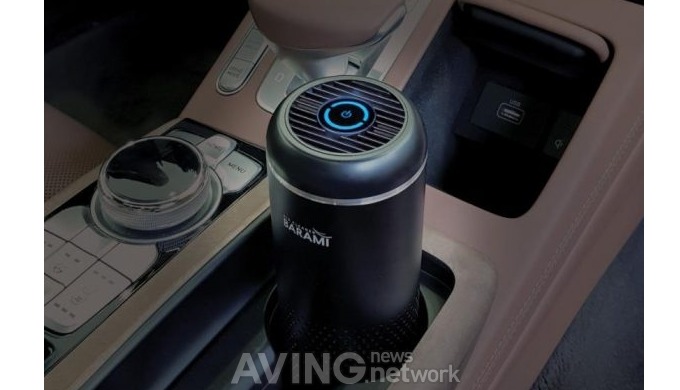 Date: 15 April 2020 3:00 PM
IMD (CEO Min Sang-woon), a luxury small and medium-sized company, introduced 'Barami 5', a car air purifier equipped with a sterilizing and purifying function as well as fine dust in a vehicle.

The HEPA filter filters primary fine dust and provides a clean air in the vehicle with a double purification structure that sterilizes and filters the filtered air once more with a photocatalyst.

This product is a cup-holder type design that can be easily installed in a vehicle without a stand, and can be easily used by anyone with an LED smart one-touch button. It is also designed to easily replace and replace the HEPA filter by rotating the lower part of the body.

The air quality measurement sensor is installed on the side of the Barami 5 product, and it automatically cleans the air at an appropriate wind speed by grasping the degree of air pollution in the car, such as CO1, methane, propane, alkane, styrene propylene, formaldehyde, tobacco, and oil.

LEDs inform the driver of the real-time vehicle air condition in three colors (sky blue, green, red, etc.). Three levels of intensity control are also possible through the power button.

In particular, the photocatalyst that produces strong sterilization by catalytic reaction through TiO2 and UV-A ultraviolet rays and the HEPA filter using the MERV-18 material, which shows the highest air purification efficiency among the filters released by 3M, adopt fine particles floating in the air. Filter out.

IDM Barami 5 is as small as a tumbler and can be used in offices, bedrooms, children's rooms, and reading rooms. For this, a USB micro B power cable and a low noise design of 45dB (high speed mode) or less were applied. The consumer purchase price is 186,000 won.

For more information on the car air purifier 'Barami 5', please visit Naver Shopping.
Participate in an event
IDM Corp will partcipate in Canton Fair in Guangzhou - Phase 2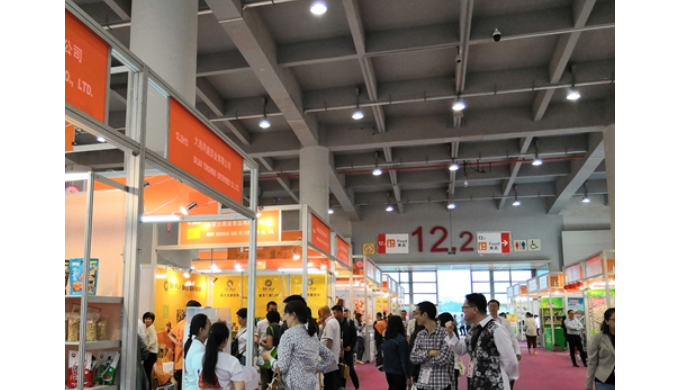 Date: 1 November 2019 3:00 PM
Location: Guangzhou City, China
Canton Fair Phase Three

Date: 31st Oct.- 4th Nov. 2019

Canton Fair(China Import and Export Fair) is the largest trade fair with the largest scale, the most complete exhibit variety, the broadest distribution of overseas buyers and the greatest business turnover held in Guangzhou Canton China.
Opening hours - IDM Corp.
Activities - IDM Corp.
Producer
Distributor
Service provider