Contact - Elastic Lab Inc.
Room 19905, 339, Cheonbyeonu0ro, Dong-gu
Gwangju 61478
South Korea
Ask for Info - Elastic Lab Inc.
Legal information - Elastic Lab Inc.
| | |
| --- | --- |
| Nature | Headquarters |
| Year established | 2019 |
| Activity | |
| Corporate capital | 43,140 USD |
| Co.Registration No | 618-87-01500 |
| No employees (address) | 3 Employees |
| No employees | 3 Employees |
| Kompass ID? | KR007307 |
| Kompass member for | + 7 years |
| Membership | Booster International |
Presentation - Elastic Lab Inc.
ElasticLab, Elastincare, Elastin, Skinbooster, Skincare, Collagen, Hyaluronate, Elasticity, Kbeauty, Babyskin, Cosmetics



#Company Introduction

Elastic Lab Inc. is a medical healthcare startup researching the structural and functional changes of the human body with aging and developing products that care for these changes. Among the various components of the human body, we are focusing on elastic fibers in connective tissues and changes in the physico-chemical properties of elastin, which are the basis of elastic fibers.

A composition that induces elastin and collagen from fibroblasts was developed and applied for a patent as a platform technology. And Derma Cosmetics to improve skin wrinkle and elasticity were developed and launched at the local and global market. In addition to Derma Cosmetics, the product pipeline is being developed and expanded to include health supplements and medical devices for skin, blood vessels, and other indications.



# Strength

Elastin is a key protein in skin elasticity. This protein decreases with age. In fact, skin elasticity starts to decrease sharply from the 20s to 40s, so it is necessary to care elasticity from 20s. Elastic Lab is the first elastin care product in Korea and is optimized for skin elasticity care. Elastic Lab induces Elastin and Collagen bio synthesis, activates cross-linking enzymes(LOX), and provides water by supplying Hyaluronic Acids. This product keep and recover skin elasticity.
Company catalogues - Elastic Lab Inc.
Company's Videos - Elastic Lab Inc.
General Information - Elastic Lab Inc.
Export area
Worldwide, West. Europe, Central/East Europe
Russian Federation, United Kingdom
Brands - Elastic Lab Inc.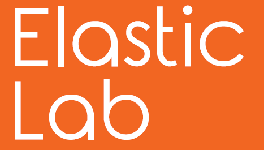 Elastic Lab
Man Seok Kim
CEO - Chief Executive Officer
Mr. Dong Keun Lee
Export Director/Manager
I WANT TO GET MORE DETAILS ABOUT THE OFFER Elastic Lab Inc.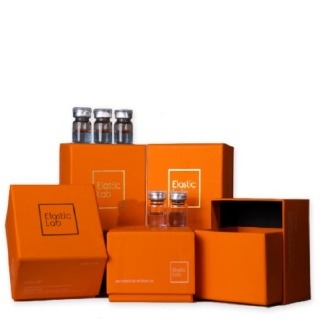 Invitation to Sample Mall !
From 12/09/2021 to 8/03/2022
We would like to invite you sample mall for Elastic Lab Inc.! Elastic Lab Inc. No matter where you are in the world, you...
News - Elastic Lab Inc.
Participate in an event
InterCHARM Moscow(Booth No. G22)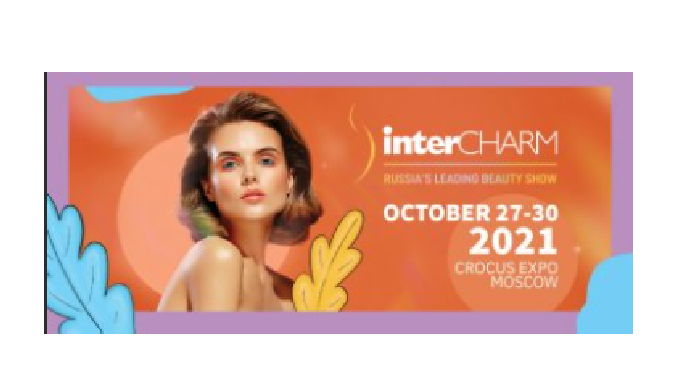 Date: 13 October 2021 9:04 AM
End: 30 October 2021 9:04 AM
Location: Moscow, CROCUS EXPO
Elastic Lab will participate in InterCHARM Moscow this month. Although it is difficult to meet face-to-face due to COVID-19, Elastic Lab's CEO and manager participate in this exhibition to meet buyers in the CIS region and around the world.
- Date : 27-30, OCT, 2021
- Booth No. : G22
- Exhibition site :
https://global.intercharm.ru/en-gb.html
Press release
MOU for joint research using human-derived biomaterials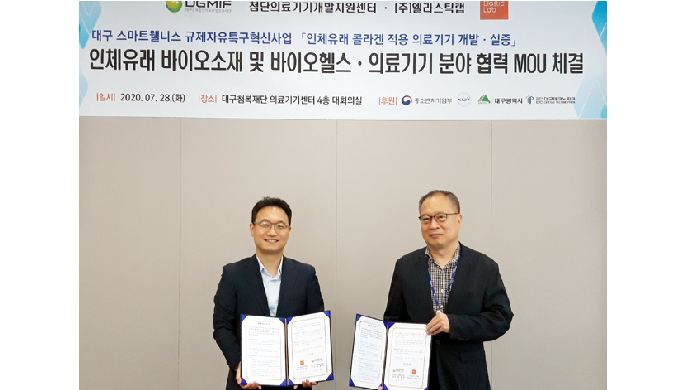 Date: 9 July 2020 2:36 AM
End: 30 September 2021 2:36 AM
Daegu-Gyeongbuk Medical Innovation Foundation (DGMIF) (Chairman Young-ho Lee) Medical Device Development Cetner announced on July 28th that Elastic Lab Inc., which introduces human-derived bio and deals with bio-health medical devices.
(CEO Man Seok Kim) announced that it had signed a research business agreement.

According to this MOU, joint research on medical devices to improve the structure and function of the human body using human-derived biomaterials in the fields of tissue engineering and regenerative medicine will be conducted.

DGMIF and Elastic Lab Inc. ▲ Joint discovery, planning, and execution of national R&D projects such as R&D and clinical trials for biomaterials and medical devices ▲ Joint use of R&D facilities and equipment and exchange of personnel ▲ Performance of biological biomaterials and medical devices Support for testing and technology commercialization ▲Support for commercialization and commercialization of medical devices ▲Mutual participation and joint hosting of academic conferences, seminars, and symposiums ▲Other organizations plan to cooperate with each other for smooth R&D promotion.

Elastic Lab Inc. is a medical healthcare start-up company based on research on elastin, the elastic protein in the body. , the improvement of functional changes is being studied.

With this business agreement with DGMIF, Elastic Lab Inc. expects to develop safe and effective medical devices more quickly through the use of human-derived materials.
Location - Elastic Lab Inc.
Key figures - Elastic Lab Inc.
Activities - Elastic Lab Inc.
Producer
Distributor
Service provider
Main activities within the Kompass classification
Secondary activities within the Kompass classification