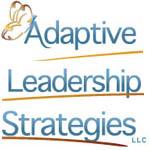 Adaptive Leadership Strategies, Llc
Helping leaders and leadership team to make a difference.
Contact - Adaptive Leadership Strategies, Llc
11710 Plaza America Drive Suite 2000
Reston VA 20190
United States
Send a message - Adaptive Leadership Strategies, Llc
Legal information - Adaptive Leadership Strategies, Llc
| | |
| --- | --- |
| Nature | Head Office |
| Year established | 2011 |
| Describe your Company and attract Business opportunities (SIC87) | Business Services, Not Elsewhere Classified (7389) |
| No employees (address) | 0-9 Employees |
| No employees | 0-9 Employees |
| Kompass ID? | USN12155562 |
| Kompass member for | + 1 years |
| Membership | Booster |
Presentation - Adaptive Leadership Strategies, Llc
Adaptive Leadership Strategies, LLC, offers coaching and consulting solutions to help companies develop and grow top talent. Based in the Washington, DC area, our coaches work with clients to drive change and improve performance. Our strategic approach begins with working to strengthen alignment between organizational and individual, and/or team objectives. We partner with companies to help top talent better manage change and transition, and improve operating results through the strategic development of leaders and high potential employees. From the beginning of the employee lifecycle to the end, our coaches and strategic partners provide information to help companies select the right people for key positions and manage them to their full potential. Mobility and Relocation Coaching Few circumstances can bring about more change and transition than a relocation assignment. We offer coaching programs for transferees, their accompanying spouses and partners to help them better adapt to new responsibilities and locations, to achieve more successful relocation assignments.
Company's Videos - Adaptive Leadership Strategies, Llc
General Information - Adaptive Leadership Strategies, Llc
News - Adaptive Leadership Strategies, Llc
Other
2020: Reflecting on an Unprecedented Year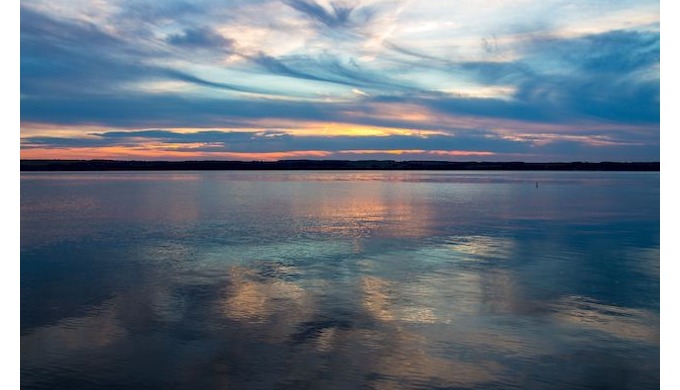 Date: 31 December 2020 5:00 AM
End: 1 January 2021 4:59 AM
2020 is certainly a year that will not be forgotten easily, with the continuous challenge of the COVID-19 pandemic affecting just about everyone around the world. The workplace has not escaped the impact of this, and there have been a number of significant, and likely long-lasting changes to the way we work.

Although the difficulties brought by the pandemic cannot be overlooked, there are a number of positive impacts that can be seen in how we have adapted during these most testing of times.

Remote working. Previously considered a perk, remote working has now become the norm for many. Technology is now widely used to keep us connected and productive while working from any location. With this we have also seen a rise in virtual learning, enabling training and resources to be accessed by anyone who requires it. It is widely accepted that even after the pandemic has ended and working from the office becomes safe once again, remote working (and learning) will be far more commonplace than it was before, bringing greater flexibility and opportunity to the workforce than ever before.

Duty of care. Undoubtedly global mobility has changed significantly as a result of COVID-19, be it due to travel restrictions, or simply an increased reluctance by employees to undertake international assignments. Duty of care has come under particular scrutiny in the wake of the pandemic, and many organizations have been prompted to revisit or revamp their duty of care packages to ensure that they meet the expectations of their assignees. With duty of care playing such a vital role in the success of an assignment, an increased effort by employers to ensure a robust offering is certainly something to be welcomed.

A shared experience. Perhaps rather uniquely, COVID-19 has been ubiquitous, an experience shared globally, with practically every nation having to adapt their way of life to deal with the consequences. While such widespread disruption is far from ideal, this shared experience across borders and cultures has perhaps brought an increased awareness of the need to understand cross-cultural differences, and an appreciation for the perspectives of others as each nation has handled the pandemic in their own way.

As we approach a new year, many will be looking to put the trials of 2020 behind them and hope that a return to some normality is not too far on the horizon. While we all look forward to better times ahead, it is important that we try to reflect on how 2020 has in some ways had a positive impact on the way we work together.

Adaptive Leadership Strategies wishes you all a healthy and prosperous 2021!

Press release
It's Not Dress Rehearsal-podcast with Bonnie Sewell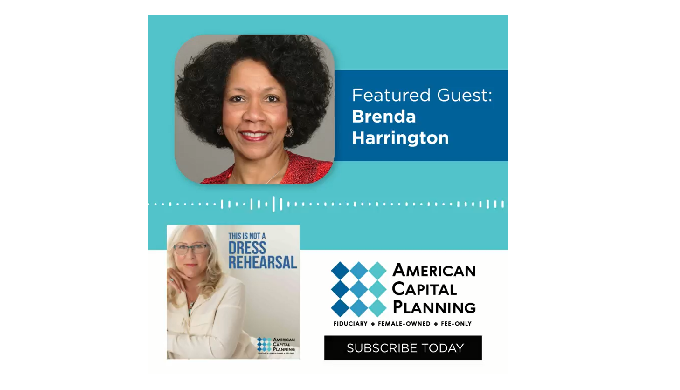 Date: 21 December 2020 5:00 AM
End: 31 December 2020 4:59 AM
Contact details https://www.linkedin.com/in/brendaharrington/
Many who know me are aware of one of my favorite mantras to live by: It's Not Dress Rehearsal. When Bonnie Sewell of American Capital Planning asked me to be a guest on her similarly titled podcast, I jumped at the chance! I hope you will tune in to listen to the conversation Bonnie and I had about life, leadership and making every day matter.
Regards, Brenda
You can listen to the full episode here:
https://lnkd.in/dnXJhyd
#podcast
#leadership
#thisisnotadressrehearsal
Location - Adaptive Leadership Strategies, Llc
Key figures - Adaptive Leadership Strategies, Llc
Activities - Adaptive Leadership Strategies, Llc
Producer
Distributor
Service provider
Other classifications (for some countries)
SIC (US 1987) : Business Services, Not Elsewhere Classified (7389)
NAICS (US 2012) : All Other Business Support Services (561499)
NAICS (US 2012) : Other Management Consulting Services (541618)
SIC (US 1987) : Business Consulting Services, Not Elsewhere Classified (8748)